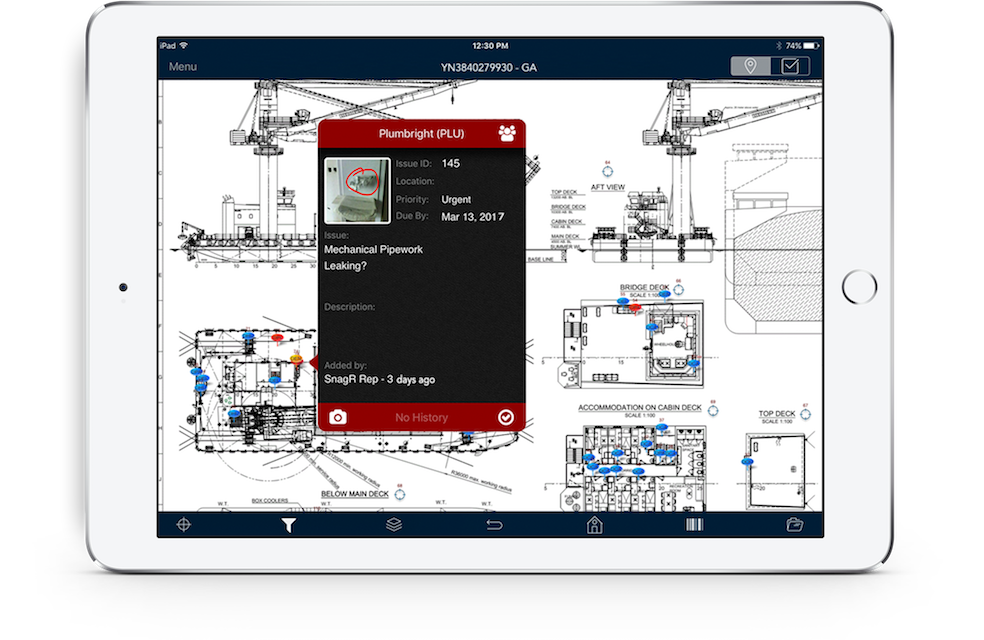 Quality & Shipyard Management
Work Offline
Work offline directly on-site to link issues, defects and other findings to the drawings during for newly built ships, warranty ships and during ship refurbishment.
Customised Workflow
Design or import your company forms and workflows
Full Audit Trail
Record full audit trail to meet compliance requirements.
Try it Yourself
Customer Story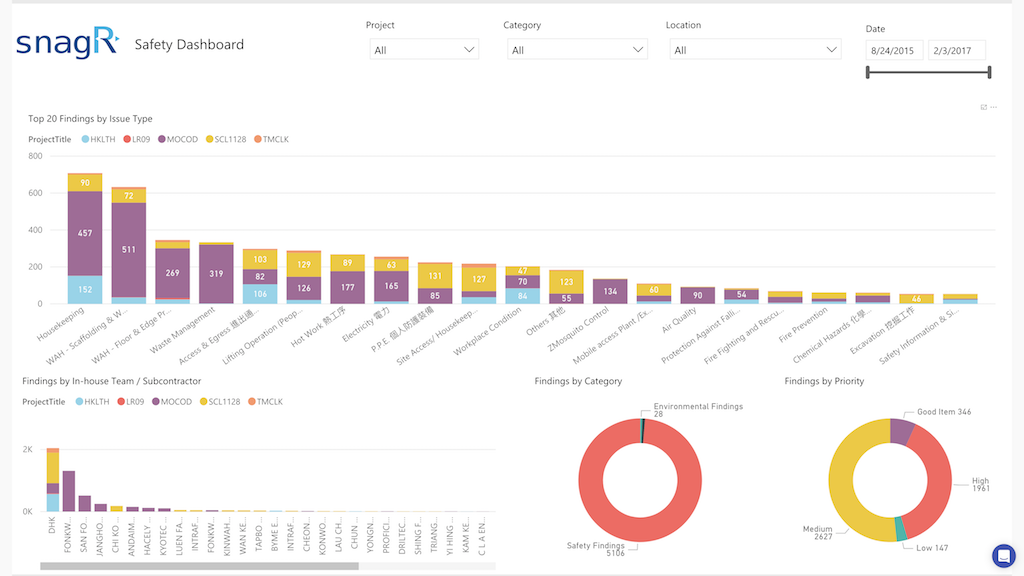 On-board & Shipyard Safety
Accident & Equipment Register
Capture data on accident and equipment on digitised forms filled out by shipyard personnel.
Quick Fix
Raise transparency with a truly paperless process and share information easily within individuals' authority to information.
Insights & Reporting
Analyse the rich data captured in shipyards to make informed decisions in future tasks and projects.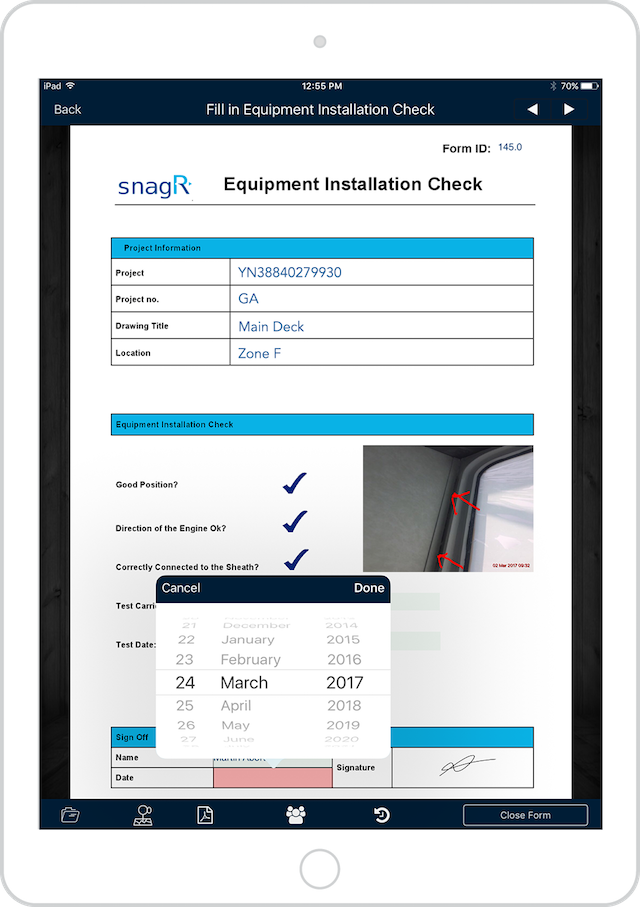 Forms & Registers
Digitise Forms
Digitize forms with compatibility of recordings, commissioning, daily diaries to test plans, etc. to significantly reduce, if not eliminate, tedious paperwork.
Test Plans
Check conformity of key steps prior to moving on to the next according to test plans avoiding error prone manual processes.
Non-conformance Register
Raise and manage NCR easily with all data stored in one document, with drawings, photos, locations and any relevant attachments linked to the report; Check signed-off documentation once corrective action is completed.
Try it Yourself
Company-wide Solution
Stay Tuned
Stay tuned by receiving instant notifications and subscribing to reports.
Automation
Automate periodic and adhoc reports - no more data-entry required.
Full Control
Manage multiple production lines and shipyards simultaneously with individual project and corporate overviews.
Try it Yourself